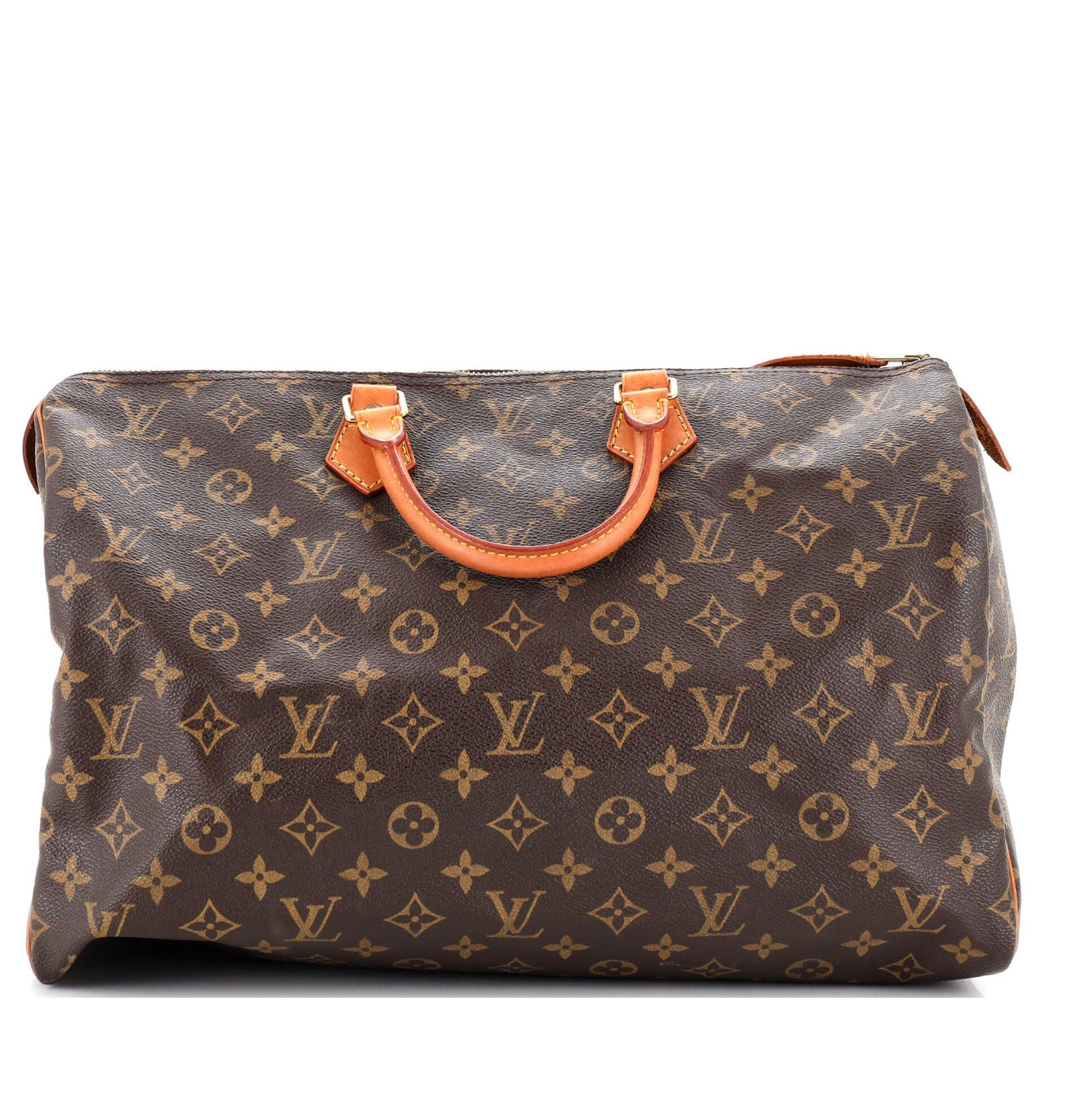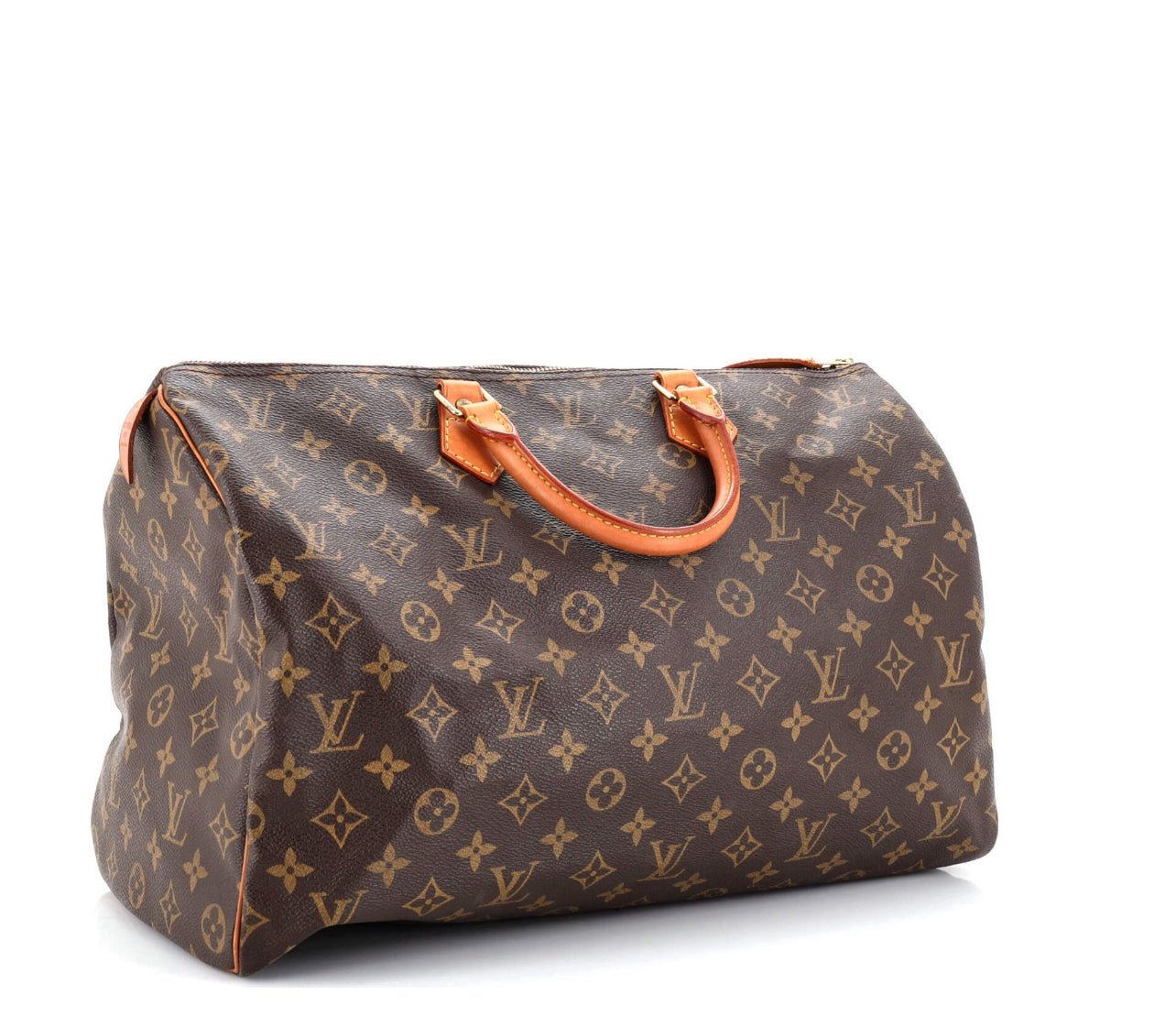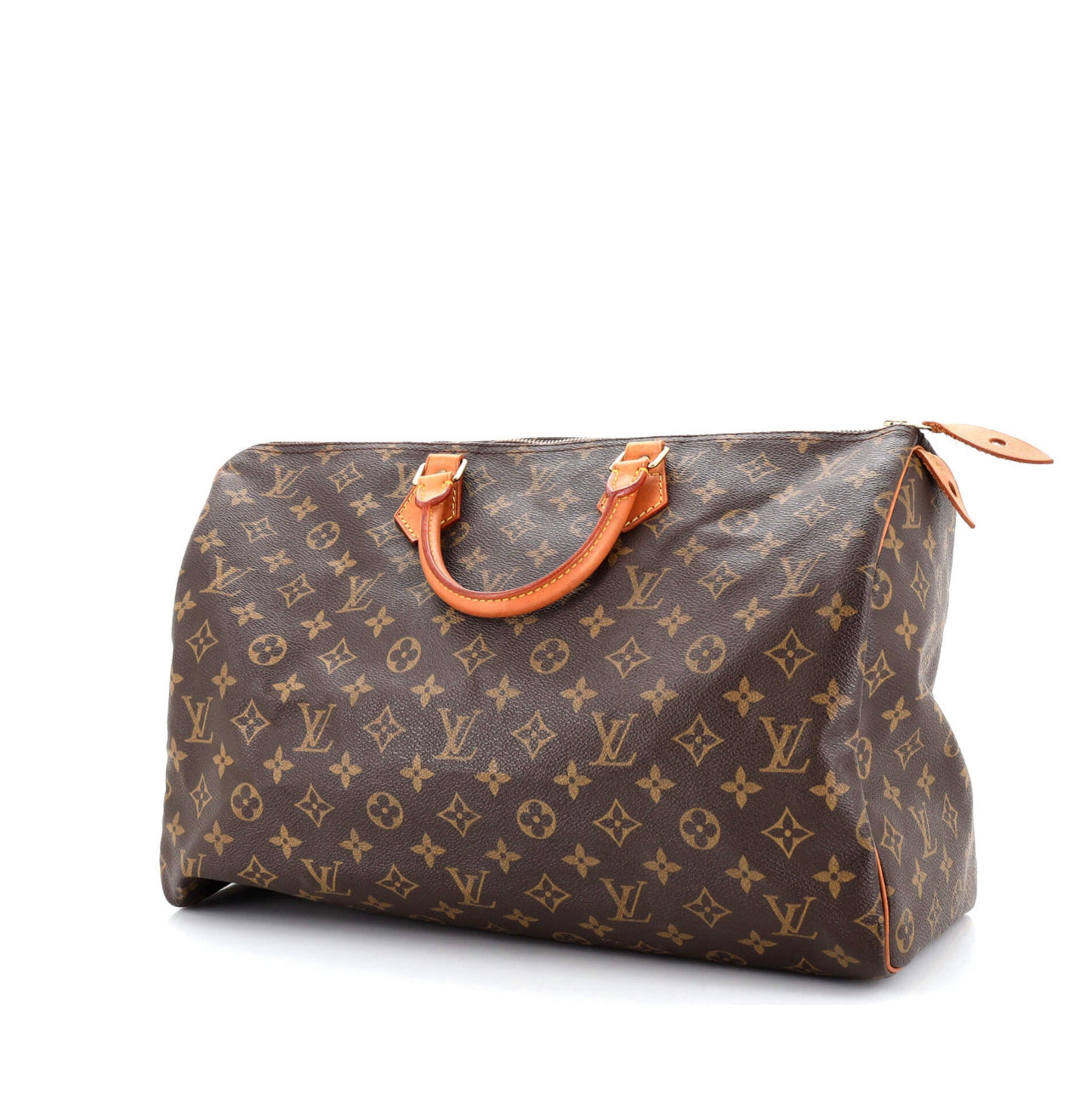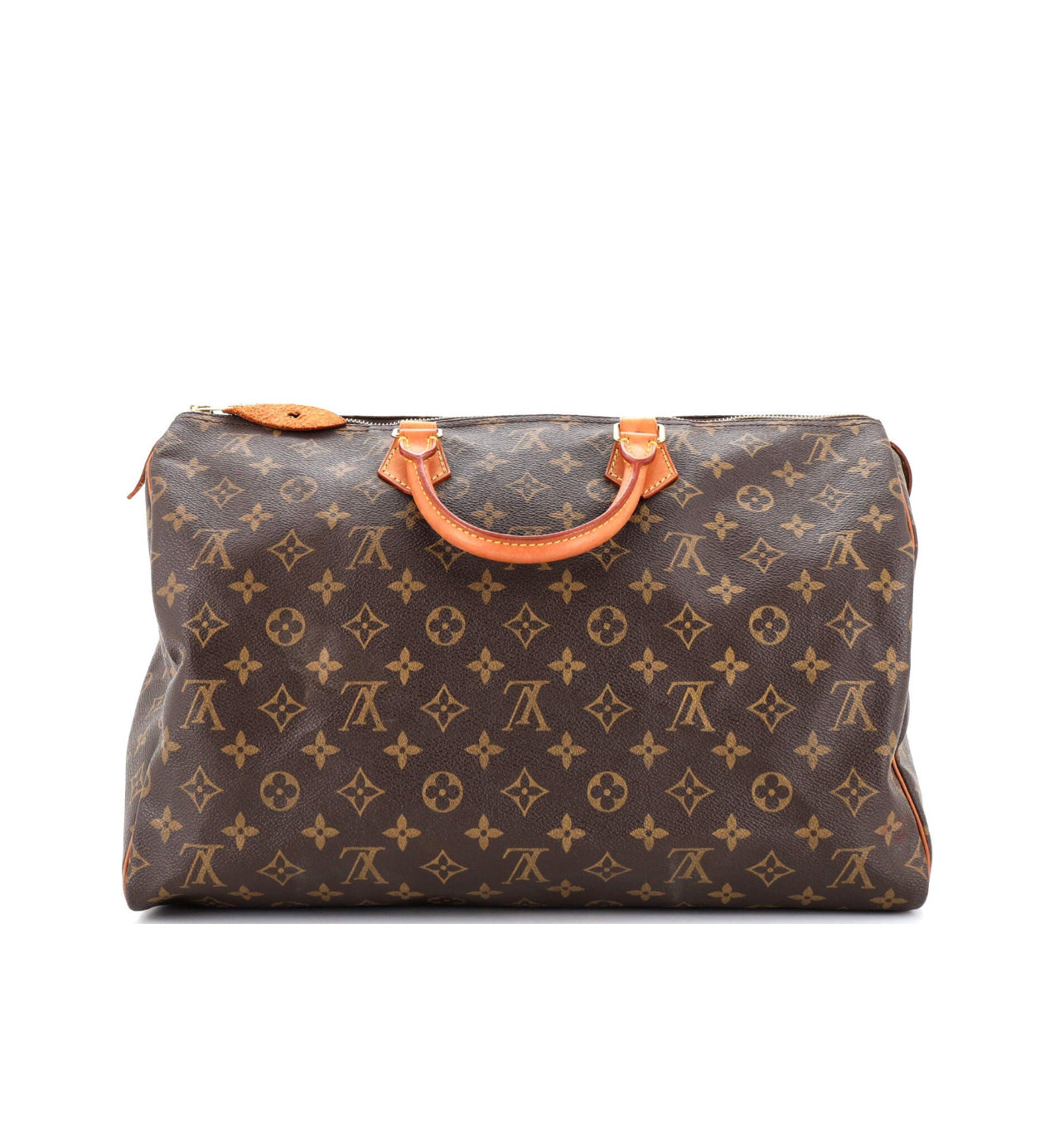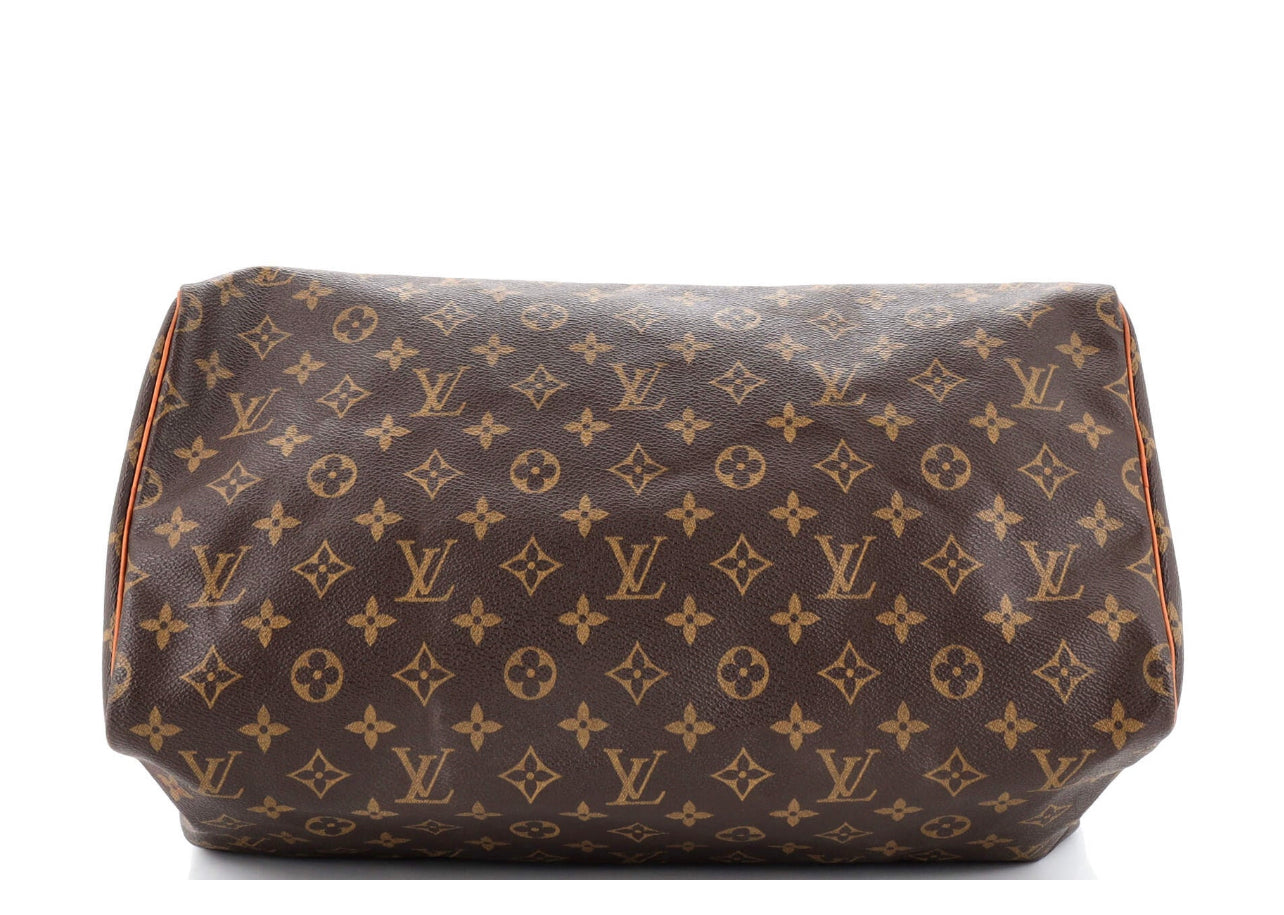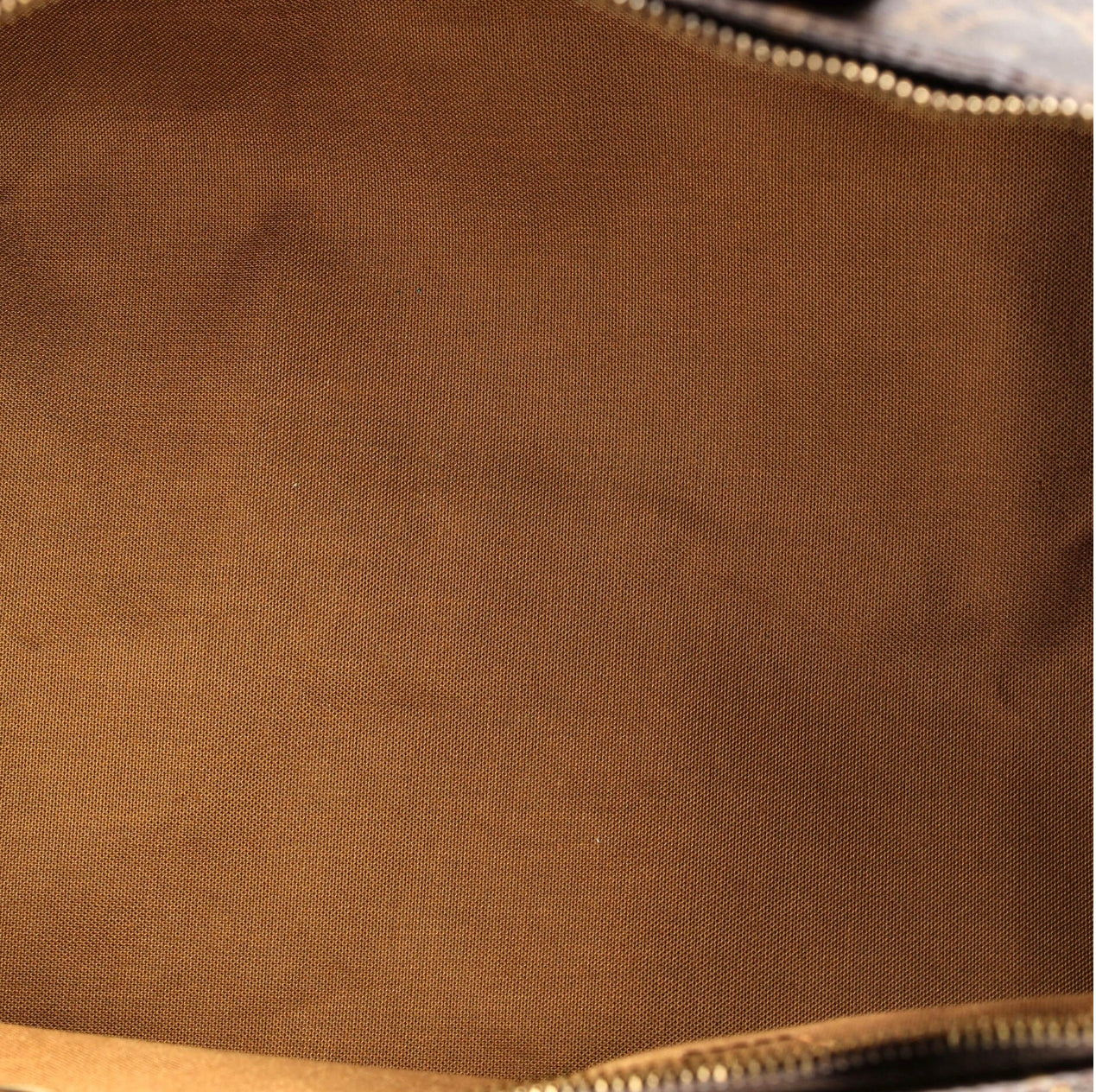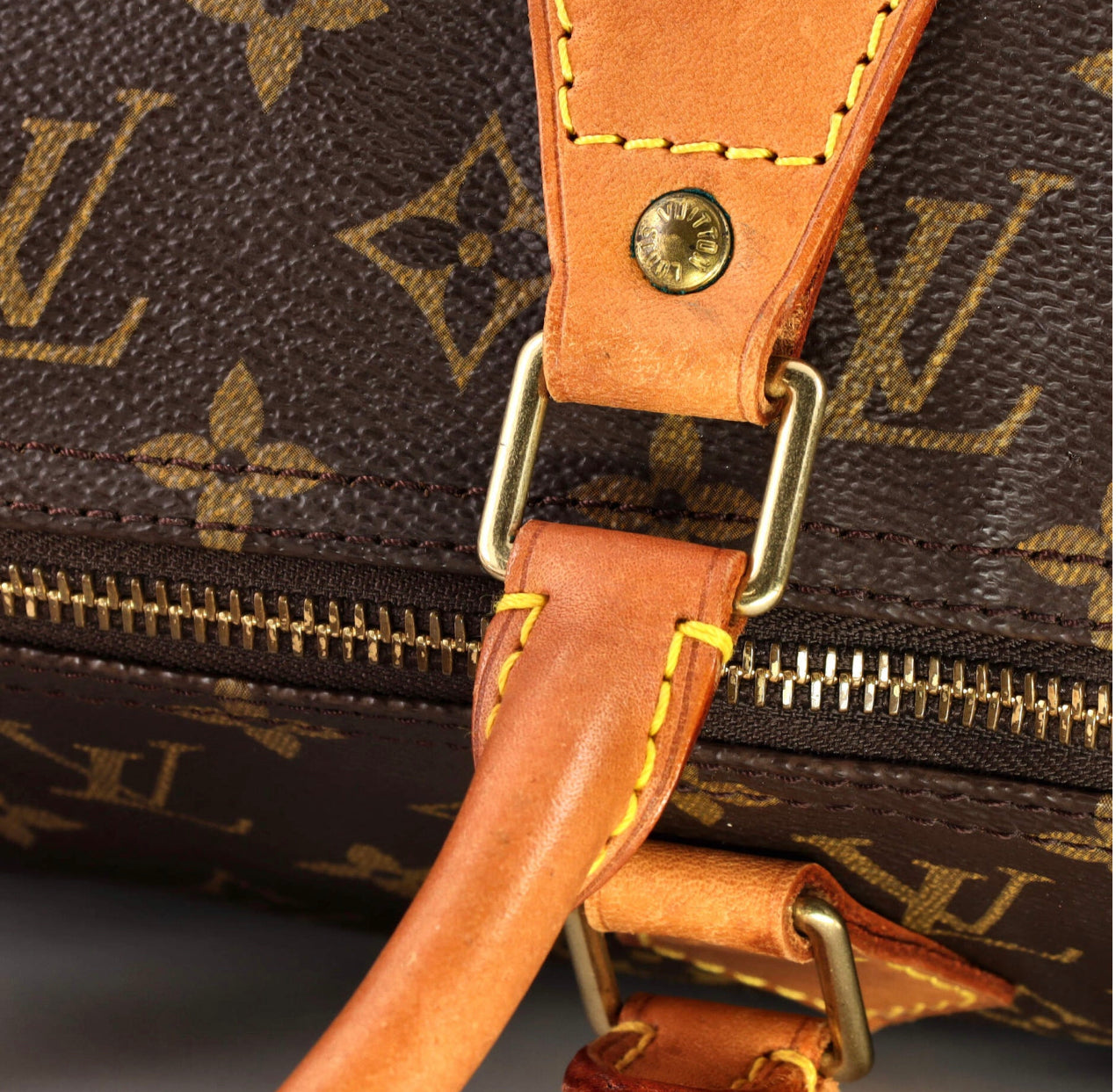 The Vintage Louis Vuitton Speedy 40 is a classic and iconic handbag that exudes timeless elegance. Here's a description of this beautiful piece:
The Speedy 40 is crafted from Louis Vuitton's signature Monogram canvas, which showcases the brand's globally recognized pattern of interlocking LV initials and flowers. The canvas is durable and resistant to wear, making it perfect for everyday use.
With its spacious and practical design, the Speedy 40 is ideal for those who appreciate a larger size bag. It features a zip-top closure, ensuring the security of your belongings. The bag also has two sturdy top handles that are comfortable to hold and can be carried by hand or on the forearm.
Inside the bag, you'll find a roomy, unlined interior, allowing for flexible storage options. The absence of compartments provides a versatile space that can accommodate your daily essentials, making it a great choice for both work and travel.
The vintage nature of this bag adds to its charm and character. Over time, the Monogram canvas develops a beautiful patina, giving it a unique and personalized appearance. Please note that due to the nature of vintage items, each bag may have slight variations and signs of wear, which only add to its authenticity and story.
Overall, the Vintage Louis Vuitton Speedy 40 is a classic and stylish bag that combines practicality with iconic design. It is a timeless piece that will effortlessly complement any outfit and will continue to be a coveted accessory for years to come.
Measurements
The measurements of the Louis Vuitton vintage Speedy 40 are approximately:
- Length: 15.75 inches (40 cm)
- Height: 9.84 inches (25 cm)
- Width: 7.87 inches (20 cm)
Please note that these measurements are approximate and may vary slightly depending on the specific vintage model and any variations that may have occurred over time.


Condition
Good Preloved condition. Patina throughout the leather. 
Authentic and Certified✅
---
Free shipping on all domestic orders